Hello? Are you still there? Oh my goodness, I have been so MIA from my blog that it's already been a MONTH since my last post...a MONTH! So, so, so, so sorry y'all. Life has definitely been very busy around here, and I just simply haven't had the blogging time that I had before. But, I am a creature of schedules (not habit, just schedules), and I have finally put my life back onto a schedule! (insert loud applause here....). Plus there's the added benefit that handsome had 2 Fall Baseball games to coach this afternoon, so I got ALL of my big kindergarten bag of stuff finished before the last inning...this is the time I usually break it out, and I am very very happy that I brought it with me to the game! Oh, one more added yay for today...tomorrow is our Fall Break (just Monday off), so I get an extra day to tackle my to-do lists.
We have be SOOOO busy in kindergarten! I may be the only one, and if so, that's totally fine with me...but, it seems to take me a little time to get used to my sweet babies each year. Let me clarify: I fall in love with my classes each year, so the following year I miss my old students like crazy. Especially when the new group comes in and we have to learn the rules/procedures all over again AND get to know each other. Now don't get me wrong...I LOVE my new students, but there always seems to come a point in the beginning of the year when it finally starts feels like a "team" and the new feeling wears off (hence our class name: Team Johnson).
It happened a few weeks ago. We were learning about bus safety, and we were singing "The Wheels on the Bus" song. We made a makeshift bus at the front of the room using the student chairs. We talked about the rules on the bus and stuck them to our GI-NOR-MOUS bus that my wonderful assistant made last year. We sang each rule to the tune of "The Wheels on the Bus" except the song is called "The Students on the Bus Should..." and they loved it!
Then we made these buses (inspiration from Mrs. Jump) in the art center that week. On Friday afternoon, we wrapped up Bus Safety week with our song and makeshift bus again. This time, the students replaced the "b" in "bumpity bump" with the first letter of their first names. This student's name begins with "E." We brought our buses down to our whole group meeting place on the carpet, and took turns singing the song to each student's name.
They had a blast! Then we displayed it outside of our classroom like this:
Onto fire safety and community helpers from there...however....I kinda didn't take pictures of that stuff :o(
So, on to Fall and Leaves we go!
First we brainstormed about fall together, talking about all of the things that we LOVE about the fall...cool weather, FOOTBALL, :o) watching the trees change colors, etc. We honed in on the leaves on the trees part. We made a circle map to list the different things we already know about leaves...
We read some books about leaves...our favorite were...
The Leaf Man
is a super cool book about how the leaves blow all over the place and create new images. You have to look close and you have to have an imagination to see each "thing." We made our own leaf things on Friday from leaf stamps. The students could pick between making fish, turtles, and/or trees from their leaves. We let the paint dry and then practiced labeling. Through interactive writing, we figured out together how to spell each thing. I left the words up so that they could write their labels on their pages. If you go ALLLLLLL the way down to the bottom of this post, you can see our
Leaf Man
art project. I'm sorry...I forgot to get a closeup! But they turned out really good!
In math, we have been learning about numerals...how to count them, how to write them, and how to use a dice. This activity was PERFECT! It's from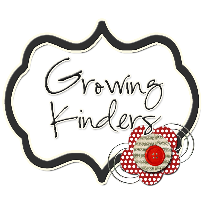 ...they have a teachers pay teachers packet called Happy Fall Y'all! And it made this teacher VERY happy! It has TONS of very cute and very appropriate kinder games. Too much for us to make/use this year, but we definitely used about 1/2 of this 100+ page packet. VERY worth it, I promise! :o)
Here is the first part of the packet we used...it comes with a poem that I cut out, mounted on red paper, and laminated. It was a very simple and quick poem for my students to learn...
These leaves were spread out on the floor in front of the pocket chart (we made a 1/2 circle around it). Each student came up and turned over a leaf (they were just copied on leaf-color paper and laminated). S/he had to tell us quickly what number the picture represents. We did this 2 days in a row, and by the end of day two, they were very competitive on who could recognize it the fastest! :o) (Please ignore my orange toes! I was trying to give some kind of size reference...the leaves are the size of your palm.
THEN! I found THIS super cute Graph-a-Leaf math activity. We did this on Friday. We did everything whole-group, because it's technically a first grade math activity. Most of my students were able to complete it with no help, but I still had a few who struggled with the questions at the end...
If you like this, go to Mrs. Oakes blog and then on to her teachers pay teachers page. She rocks! Thanks Mrs. Oakes! :o)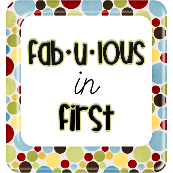 As Fall Intro/Leaves week came to a close, we read that book up there called
The Leaves on the Trees
. It is a WONDERFUL book that describes the different shapes/colors of leaves on different trees. It names a different tree on each page, and is sung to the tune of "The Wheels on the Bus."
Here are some leaves a parent sent in with her daughter (mom is a science teacher at our school and has so much cool stuff to share!)...we were able to look at them and point out the different parts of a leaf (stem, blade, veins). Thanks Catherine!
She also sent in leaf rubbings. I have never seen plastic ones like these before. Aren't they cool? We didn't have any time left in the day on Friday for each student to try it out, so it will be in the Art Center for them to try when they finish their art project.
During our last science meeting this week, we came up with a tree map about leaves. I have to say a HUGE thank you to Babbling Abby. Girl, I saw your post about bats and was totally inspired! I have never, ever seen a tree map like this...with the "can, are, have" words at each branch. I fell in love! We did this with leaves, we will do it for bats and spiders in the upcoming weeks, and I'm sharing it with every teacher I know!
Go to Abby's teacher blog "The Inspired Apple" to see her thinking maps about bats. If you check back here next week, you'll see that I just about copied it point-blank...I know my students will love it! Click on the VERY cute bat tree map to check out her stuff! :o)
On a very separate note, I created this bulletin board to display some student work. We started the year with a Monster theme, and I thought it was appropriate to have a Monstrous Work board! Still haven't been able to put up the title...ugh! This is all work from our learning centers. We have 5 centers going each week...one is the art center, so that automatically gets put up around the room or outside. This bulletin board shows SOME of the great work from the other centers. I switch them out almost daily so that everyone has a turn. They love seeing their work up on the board. :o)
And here was my desk at 5:30 on Friday...last thing left to do was to put up the leaf learning in the hallway before I shuffled on home for girls' night out! Whew! I leave my big calendar on the left side of my table, and my lesson plan notebook (aka my LIFELINE at school) on the right side. Every Friday before I leave literally everything else must be gone from my desk. Nothing can be left for Monday (it comes home with me). You can also catch a glimpse of my newest and most beloved coffee cup....
Here's the display I just couldn't leave school without finishing....
Anyway, once again I have created a terribly long, drawn-out post, but I hope it helps with planning either for this year or the future! :o) Happy Sunday night, and I hope you have a wonderful week!
...be at peace, and all will be well...